A Group of MBA Students from Washington University Visited Our Hospital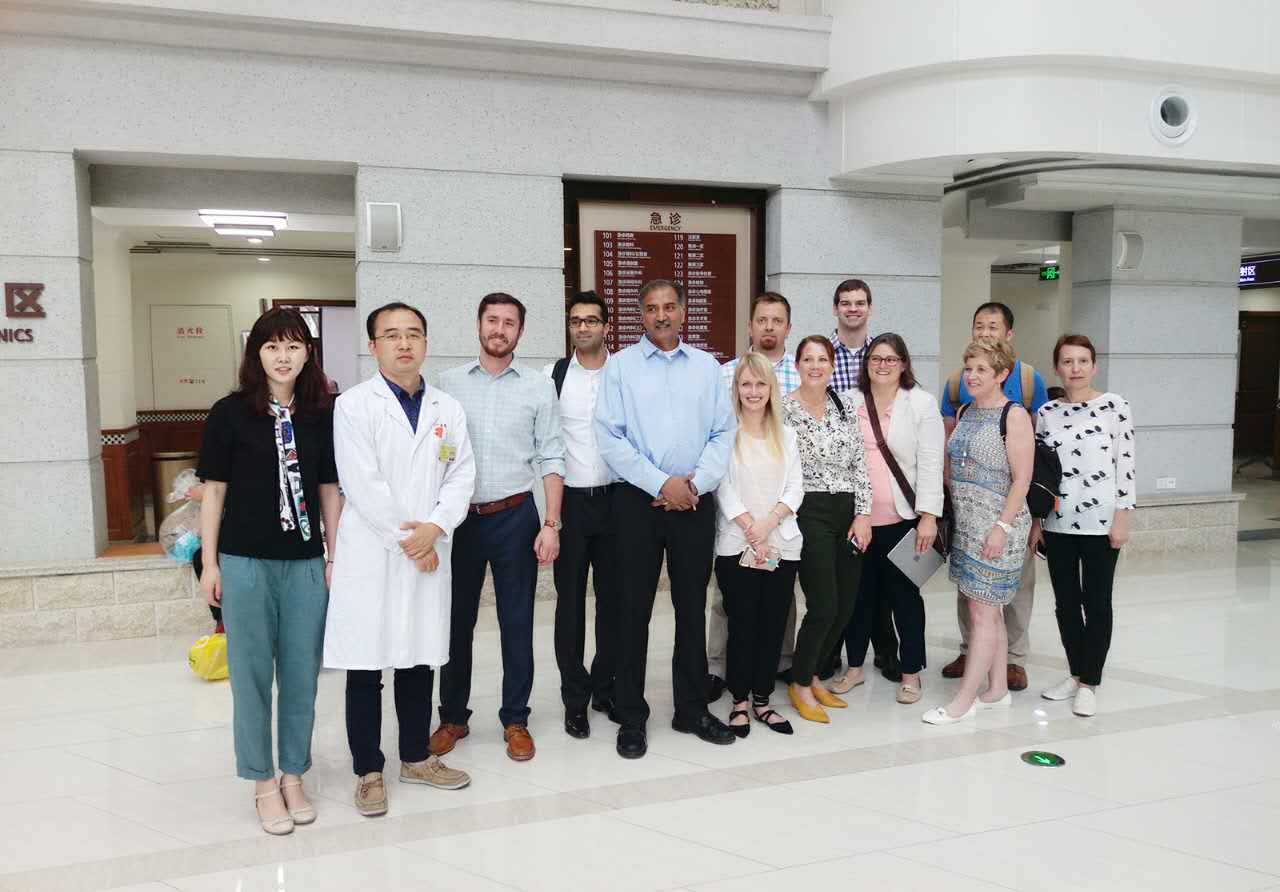 A group of MBA students from Washington University visited our hospital on June 9. Yan Li, associate chief physician of emergency department; Xueqian Xie, deputy director of radiology; Lihong Lou, resident physician in IMCC received the group. The group consists of ophthalmologist, radiologist and clinicians who came with the goal of studying the hospitals in China. Dr. Li, Dr. Xie and Dr. Lou introduced the new emergency department, department of radiology and IMCC to the guests. Since most of students are doctors before becoming a MBA student, they showed great interested in the clinical work of Chinese doctors.
In addition, they were also astonished to find high-tech facilities we applied to improve the efficiency and patient experience. They asked questions focusing on the medical insurance system and the infection-control standard in China. Our doctors answered the questions and exchange views with them. The splendid hall of the new building and the well-equipped rooms and wards deeply impressed the American guests. They said that our hospital was the most modern hospital they had ever seen in China.
The detailed explanation of the hospital running and the well-organized visit help them better understanding hospital and were beneficial to their study in the future.