Unveiling Ceremony on Through Mayo Clinic Remote Consultation Center Held in Shanghai General Hospital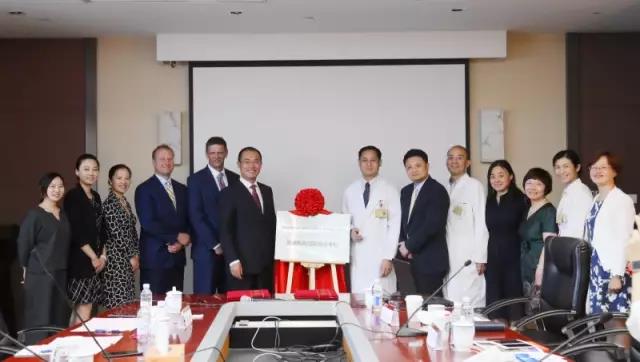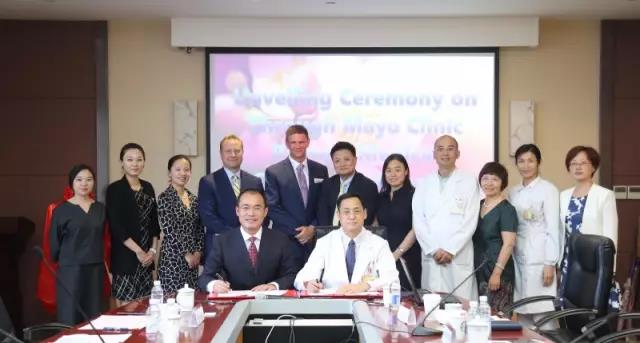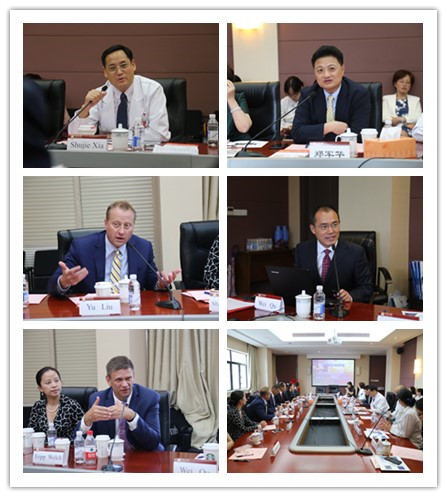 The unveiling ceremony on Through Mayo Clinic Remote Consultation Center was held in the North Campus of Shanghai General Hospital. Tripp Welch, administrator of customer relationship, Shayn Carlson, senior director of partnership development and global business Solutions, Wei Qu, Founder&CEO of HMBest Healthcare, Shujie Xia and Junhua Zheng, vice president of SGH etc. attended the ceremony.
Mayo Clinic and Shanghai General Hospital were both founded in 1864 with a long history of 153 years. The two sides have the common ideal and pursuit in the core value of "patient first" and "benefit the public". Mr. Carlson detailed the Mayo value of "patient first", Mayo international medical cooperation strategy in china. Mr. Qu introduced the Mayo medical, research and education system model, medical network, and the collaboration between Mayo and hospitals in China. According to the agreement, Shanghai General Hospital will work with Mayo and HMBest in the field of remote consultation and disciplinary construction. The establishment of the remote consultation platform is a tentative approach to explore the combination of internet and medical service.