The Emergency Department Completed Relocation Marking the Running of the New Building
May 25 was an unusual day for Shanghai General Hospital. On that day, the emergency department was completely transferred from the outpatient building to the new building. The north medical service department together with relevant clinical departments and management departments rehearsed the whole procedure beforehand. The doctors, nurses, and staffs worked together to ensure the process. The success of transferring the first patient to the new building marked the beginning of the relocation.
It took staffs 5 hours to complete the whole procedure. 52 critical patients in total were relocated to the new emergency building. The new building offers the emergency department more space to provide patients with quality service and to develop discipline.
The new equipment, improved medical procedure and the new rooms and wards will elevate the medical capacity of the emergency department to a new level.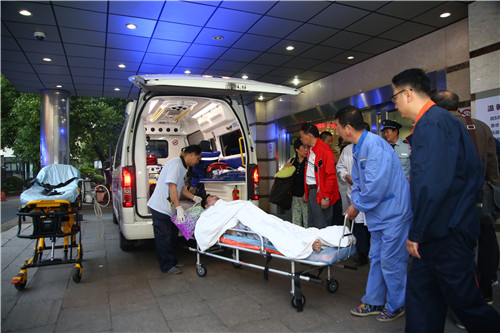 5:01, the first patient in the old emergency department was carefully transferred into the new emergency department.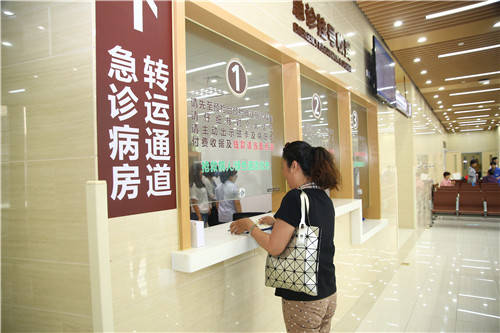 6:46, the first patient registered in the new emergency center.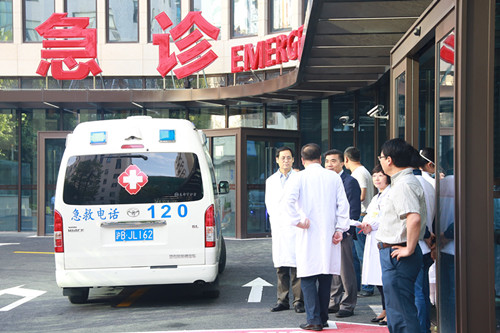 President Wang Xingpeng and Vice President Xia Shujie were coordinating with directors of departments and staffs in front of emergency center.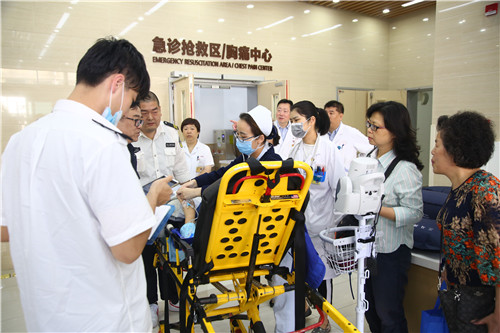 7:29, ambulance sent a patient to the emergency center.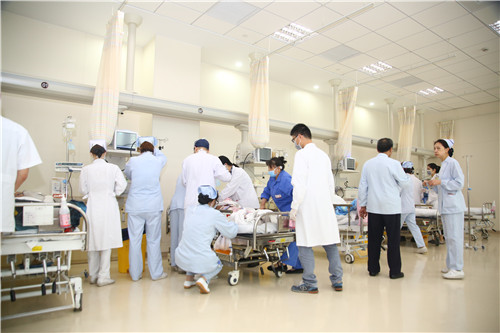 10:20, the relocation was completed. Doctors and nurses were busy working in the new resuscitation room.