The Usage Rate of 3D Panoramic Intelligent Navigation System Reaches 15% After launched Online for 3 Months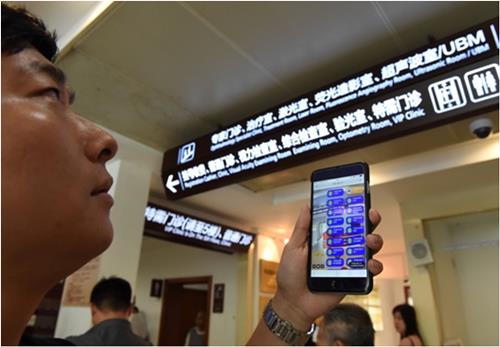 In March this year, our north branch formally launched its 3D Panoramic Intelligent Navigation System. After being put online for 3 months, number of outpatient users has reached 15%. According to hospital's "Monthly Report on the People's Conditions" and "Assessment by External Supervisor", our patients are very satisfied with the function. Patients and their families believe this 3D Panoramic Intelligent Navigation System is a measure to implement the National Health and Family Planning Commission's "3-Year Action Plan for Improving Medical Services", which has improved our medical service quality by optimizing and facilitating the process of seeing a doctor through innovative service ideas. Jiefang Daily once reported this in an article titled "Experience Improvement, Friendship Building, Practice Extension and Patient Experience Are the Criteria for Medical Service".
Our Hongkou Division is in the downtown. The Outpatient and Emergency Building's floor space is the smallest among all the 3 hospitals in Shanghai. For this, the hospital has to make more use of the "vertical space". The long stairs, the large number of offices and the complicated functional areas usually make patients who come for the first time at a loss. The system is like the famous AutoNavi. It provides patients with the entire hospital's live navigation by collecting 3D panoramic photos of the important areas.
Once a patient enters the hospital, he can use the hospital WIHI to get the website push. By inputting the location number on the page of scanning the 2D codes which can be seen everywhere, the system can determine the patient's current location. When the patient selects a destination in the hospital, the system can compute automatically and offer a navigation route and show the route on the e-map, display the panoramic information for the patient, guide the patient to the destination by direction arrows and department information, etc. In addition, after registration, the patient can learn the information in the next step of seeing the doctor by inputting his registration number on the page, including the place to see the doctor, the place to check medical skills, the waiting time, the time to get examination reports and the place to get medicine.