5G Smart Health Care New Model by Shanghai General Hospital Selected as the Fifth "Top Ten Innovative Projects of Shanghai Medical Reform"
Link of the Original Article:
https://mp.weixin.qq.com/s/s5xtSREfXW1HgmavD74tFg
On December 14, the fifth "Top Ten Innovative Projects of Shanghai Medical Reform" award ceremony was held at Shanghai General Hospital. The "5G Smart Health Care New Model" was selected as one of the Top 10 winners among 63 projects recommended by 57 units. Jing Qin, Secretary of the Party Committee of Shanghai General Hospital, received the award and made a presentation on behalf of the hospital.The "Top 10 Innovative projects of Shanghai Medical Reform" encourage early and pilot implementation, and develop more replicable and advanced health care reform experiences.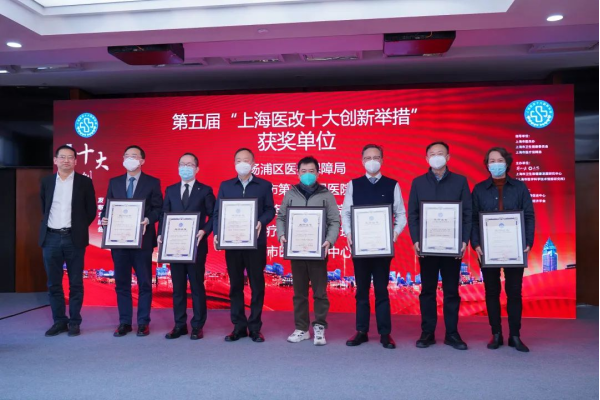 The first "5G new model of intelligent medical care" turning the "digital gap" into a "digital dividend" for aging medical care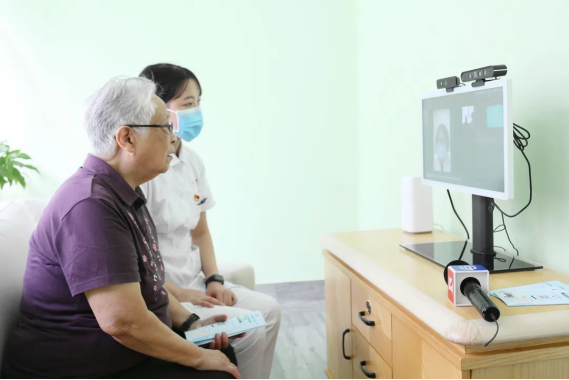 Shanghai General Hospital continues to promote the upgrading of intelligent medical care for the aging population. With "Internet Hospital" as the starting point, the hospital will work with the Shanghai Municipal Civil Affairs Bureau to build a new model combining Internet Hospital with Nursing Home intelligent health care. By opening exclusive aging care service channel and online consultation, forming a medical service team, establishing personal health files,and setting up health managers, building an 5G multi-scene consultation room, establishing a green channel for medical treatment, and providing medical social worker integration, the eight innovative aging-friendly services, including exclusive medical social worker integration service, enable elderly people to enjoy face-to-face services from tertiary hospitals without leaving the nursing home. Shanghai General Hospital has further enhanced the medical service capability for elderly institutions in various ways. It has established a distinctive teaching and training system including treatment guidelines, medical information, science and technology frontiers to effectively improve the quality of healthcare service.