Standing at the Crossroads of Life, I Choose Shanghai General Hospital
Link of the original article:
https://mp.weixin.qq.com/s/FP-GYCxSXRi3EWqpwPRi_Q
I Preamble
Hello, everyone.
I am a pancreatic cancer patient in Huai'an, Jiangsu province, aged 50.
One month ago, Professors Jiang Long and Hanguang Dong performed a total pancreatectomy for me.
Today, it's been exactly one month.
I'm currently discharged from the hospital and recovering well
On second thought,
I've decided to share my medical experience with you all to encourage everyone not to give up.
Let's fight for a bright future together for family and ourselves!
I believe that with the continuous advancement of medical technology and our unremitting persistence that the tumor will eventually be conquered.
December 28, 2021
I was diagnosed with a malignant tumor of the pancreas at our local hospital,
Wrapping around the arterial vessels,
CA199 is upwards of 1000.
At the time, with the medical history in hand,
Literally hands shaking, devastated, desperate,
All sorts of complicated thoughts come to mind.
My wife and I were in the ward, hugging and crying.
Think about the fact that we are in sandwich generation,
For a moment, it felt like the sky was falling...
After a bit of grief,
I feel like I need to return to sanity,
I flatly refused,
The treatment plan given by local doctors for immediate surgery.
I brought my family to Shanghai overnight to seek medical help.
II The responsibility on my shoulders won't allow me to give up

As it was New Year's Day, many hospitals were closed for the holiday.
Referred to a specialized hepatobiliary hospital through an acquaintance.
The doctor who saw me had a negative attitude after reviewing my medical history.
Not only did they refuse to admit me to the hospital,
But also asserting that I have a relatively short survival period!
I remember his exact words: have a good New Year this year ......
The words cannot express the anguish and pain that I felt at that time.
The idea of suicide flashed through my mind.
But looking at my wife and unborn child,
And thinking about my aging father, I finally gave up.
It was hard to make it through the New Year's Day, when we arrived at the oncology hospital.
The doctor here looked at my test results and
I was told that there was no chance of surgery temporarily.
Neoadjuvant therapy is recommended first.
At this point, I had to follow doctor's advice.
During chemotherapy,
We have seen specialists from major hospitals in Shanghai, one after another.
Even going to Beijing to search for better treatment.
But they left me in despair over and over again.
With the pain of chemotherapy and the mental anguish,
I was on the verge of collapse.
I wanted to give up on treatment thousands of time.
III Standing at the crossroad of life, I walked towards pancreas department at Shanghai General Hospital
By chance, I learned that
A live online event by the pancreatic team at Shanghai General Hospital.
Throughout the broadcast,
Deeply convinced that not only are they medically brilliant,
But also fully understanding of the patients' psychological stress.
It's a group of experts who have made the career a cause.
A career and a cause, however,
There is a world of difference between the two.
Well aware of the danger of the disease.
A wrong step on the road to medical care led to wrong steps afterwards.
Finally,
We decided to ask them to treat me.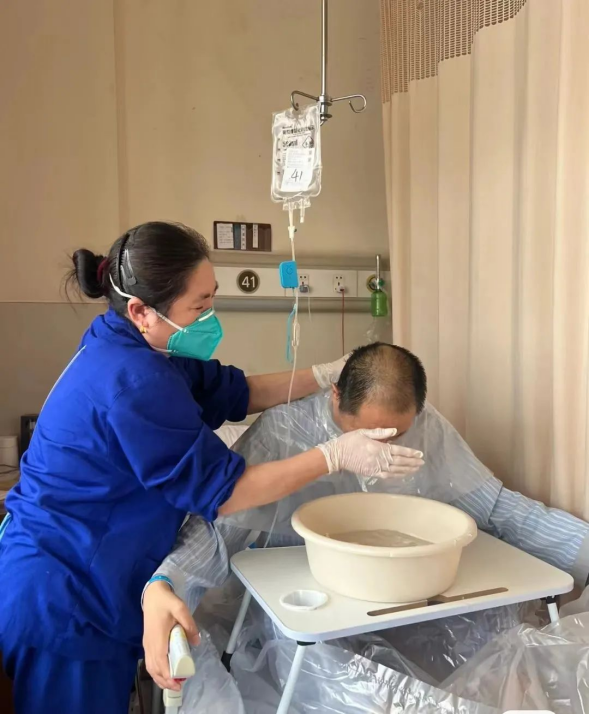 During the hospitalization due to pre-chemotherapy,
The body shows different symptoms that
the surgery has been postponed time and time again.
But Professors Chuntao Wu and Professor Haitao Gu were still patiently helping me.
I was so anxious that I would miss the chance to have the surgery.
Dr. Jiuliang Yan comforted me every time during ward round,
Even if it's just a simple sentence.
Don't be afraid. It's okay. We're all here.
Finally, we made it for surgery.
They considerately discussed surgical options for me.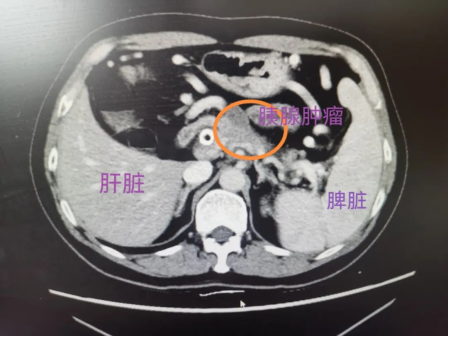 After chemotherapy for 11 times,
The CA 199 was down to about 200 when Professors Jiang Long and Professor Hanguang Dong performed surgery for me immediately.
It took ten hours to finish the surgery.
You could say that they gave me a second life.
IV There's technology, and then there's temperature
During the post-operative hospitalization,
It's etched on my memory that even late at night,
Professor Jiang Long and Professor Hanguang Dong finished the surgery would come to the ward to care about me.
That's why they know each patient's condition very well.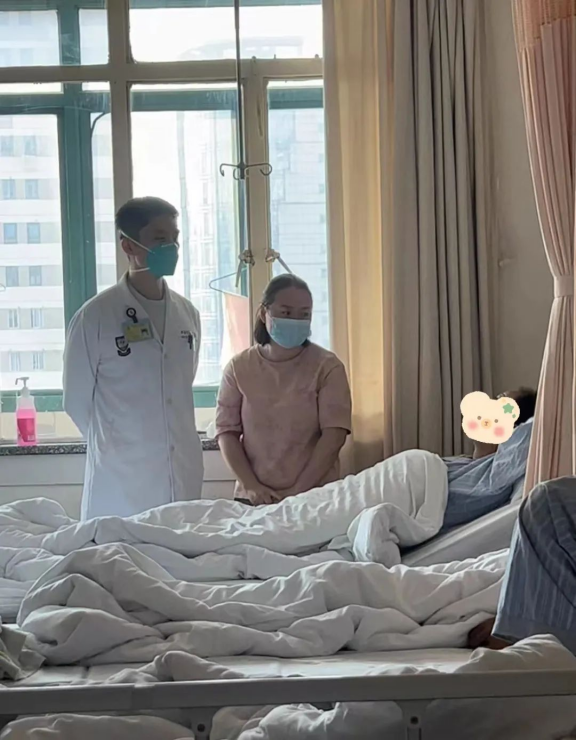 To be honest.
I've never heard of such a dedicated team in my entire life.
It turns out that I made the right choice, at first.
I trusted them.
If I could express my feelings in two words.
That's - worth it!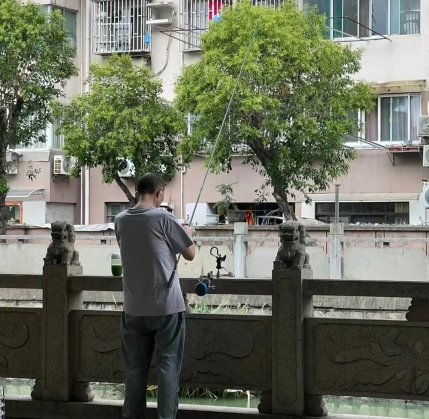 Recovering from surgery and ready to fish again
Experiencing life and death, I feel deeply that
Everything else is trivial except life and death.
Get through the hurdle. Each day is a bonus for me.
I want to express my gratitude to many people at this moment.
Thanks to my wife and daughter for their constant encouragement and companionship
Thanks to my son-in-law, who took care of me so considerately Thanks to the Pancreas team at Shanghai General Hospital
That I may continue to serve my old parents.
That I can watch my daughter in her white wedding dress.
That I can see the sunset and the sunrise every day for the rest of my life.
These are my experiences over the past eight months.
I hope my experiences will give confidence to the brothers and sisters in the patient group.
Trust the doctors, adjust our mindset.
Have a right attitude towards the disease.
As long as we don't give up,
It can definitely be defeated!
Here's my story, to be continued .....
Correspondent: Pancreas Department at Shanghai General Hospital