Jiwu Chen, M.D. & Ph.D., from Shanghai General Hospital, Published Paper in Journal of Small: From Exosome Mechanism of Skeletal Muscle Injury to Biomaterial Transformation
Link of the original article:
https://mp.weixin.qq.com/s/7buHiNMKmX9hk8wqwioYPw

Severe inflammation and abnormal myogenic differentiation prohibited skeletal muscle healing after severe injury. It has been reported that microRNAs (miRNAs) play the important role as the regulatory molecules in the process of muscle healing; however, the detailed mechanism in mediating intercellular communication between myoblasts and macrophages is still unclear.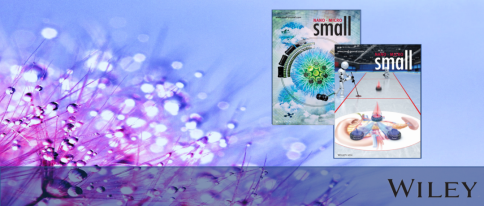 Since his postgraduate student learning, Dr. Jiwu Chen has insisted in the research of promoting healing of injured skeletal muscle for more than 20 years. In this study, Professor Jiwu Chen and his colleagues first time revealed that the myoblasts in the over-inflammation environment after severe skeletal muscle injury, could secret exosomes containing the mir-224, which would promote M1 polarization and inhibit M2 polarization of macrophages. M1 polarization of macrophages would promote fibroblast proliferation, lead to skeletal muscle fibrosis, and would stimulate myoblasts proliferation. Then, a vicious cycle formed, and further resulted in macrophage M1 polarization and skeletal fibrosis. In this study, the authors broke this vicious cycle successfully by a special designed biomaterial made of liposomes loaded with miRNA inhibitors to promote M2 polarization of macrophages to play an anti-inflammatory / regenerative role. This study provided a new management strategy for the healing of skeletal muscle after injury.
Zhiwen Luo and Yisheng Chen, the PhD students, Beijie Qi, an eight-year student in clinical medicine, and Yaying Sun, a resident, from the Department of Sports Medicine at Huashan Hospital, Fudan University, are co-first authors of the paper. Dr. Jiwu Chen from the Department of Sports Medicine of Shanghai General Hospital affiliated to Shanghai Jiao Tong University School of Medicine, Drs. Shiyi Chen and Xiliang Shang, from the Department of Sports Medicine of Huashan Hospital of Fudan University, are the co-corresponding authors.