The Urology Center at Shanghai General Hospital Uses Thulium Laser to Precisely Enucleate Oversized Prostate for A 82-year-old Patient
The link of original Chinese report: https://mp.weixin.qq.com/s/ughhZgTWZcjbhr650b2rpQ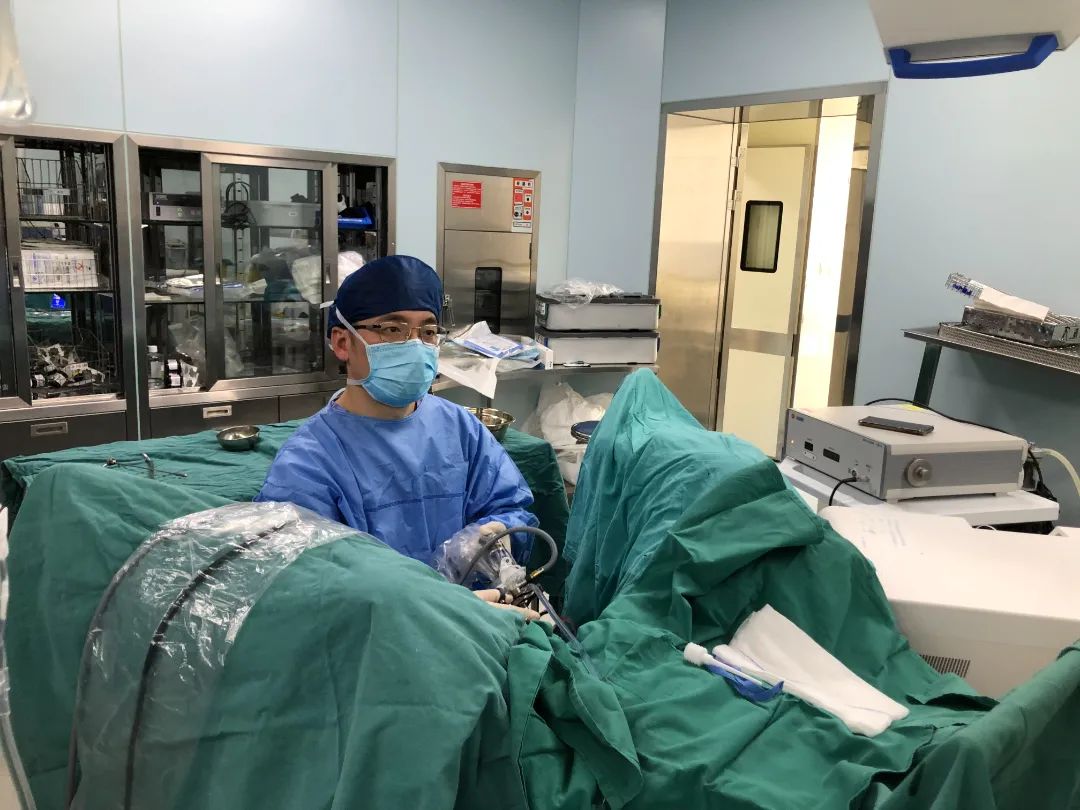 Recently, the team led by Dr.Jing Yifeng, deputy director of Prostate Urological Control Department (North) of the Urology Clinical Medical Center at Shanghai General Hospital performed a transurethral thulium laser prostatectomy for an elderly patient with oversized prostate.
The prostate was 15 times the normal size and weighed 370 grams. The surgical team accurately removed the hyperplastic prostate tissue in only 70 minutes. The patient was discharged 3 days later.
Mr. Zong, 82, underwent the traditional "transurethral resection of the prostate" in a hospital five years ago because of benign prostatic hyperplasia. After the operation, Mr. Zong gradually showed weakness in urination. Finally, due to urinary tract obstruction, a urinary catheter was inserted again, and multiple stones were formed in the bladder, which seriously affected the quality of life. Since Mr. Zong's prostate is too large and has a rich blood supply, coupled with factors such as old age, poor cardiopulmonary function and a history of prostate surgery, the operation is very difficult and risky. Although he underwent relatively simple bladder stone lithotripsy in another hospital, he still had to live with a catheter because of the large prostate. After many unsuccessful attempts, Mr. Zong came to the clinical medical center of Urology at Shanghai General Hospital.
Jing Yifeng, deputy director of the prostate urinary control department of the urinary center, made the diagnosis and a full evaluation. He decided to perform "transurethral thulium laser enucleation of the prostate" for Mr. Zong. Preoperative MRI showed that Mr. Zong's prostate was 8.5 * 9.2 * 9.1 cm in size and 370g in weight, which was 15 times normal. The surgical team fully discussed the case, considered various surgical and perioperative details, and finally formulated a precise surgical plan.
On the day of operation, with the cooperation of the nursing team in the anesthesiology department and operating room, the operation team completed the enucleation of benign prostatic tissue in only 70 minutes, with little bleeding. On the second day after operation, the patient could get out of bed and move. On the third day after operation, the urinary catheter was removed, and Mr. Zong could urinate normally with perfect urinary control.
According to reports, thulium laser enucleation of prostate initiated by our hospital has broken many taboos of benign prostatic hyperplasia surgery and provided the possibility of surgery for elderly, high-risk and large volume prostate patients. Under the leadership of Professor Xia Shujie, the discipline leader and Professor Han Bangmin, the director of the center, the prostate urinary control department of the clinical medical center of Urology has completed more than 5000 operations under the "precision surgical intervention system for benign prostatic hyperplasia", promoted the original technical system to more than 600 hospitals at home and abroad, and won the second prize of the national science and Technology Progress Award in 2021.
Correspondent:Di Cui, Urology Clinical Medical Center, Yang Hu, Department of Publicity
Editor: Shishi Cai, Department of Publicity