Our Hospital Was Awarded "the Grade A Unit of Outstanding Cases of 5G Healthcare Standard Industry"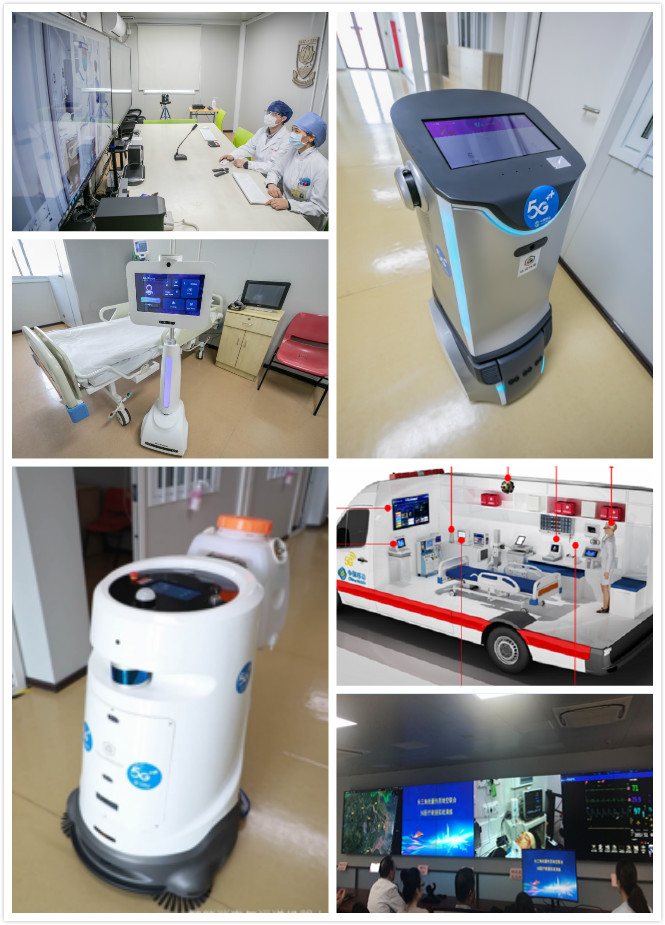 On February 22, the 5G Healthcare Industry Standard Project Group of the National Health Commission announced the results of the first batch of outstanding cases of 5G healthcare applications, and our hospital stood out from the first batch of more than 30 hospitals and was awarded the grade A unit of outstanding cases of 5G healthcare standard industry.
Since our hospital signed a strategic cooperation with China Mobile to jointly build the 5G Smart Medical Innovation Center, both have laid a solid foundation for the exploration and practice of 5G telemedicine business by transforming the 5G digital network deployment in our hospital, thus empowered the hospital to produce a number of in-depth exploration products. The six 5G cases applied by our hospital are 5G pre-hospital emergency, 5G remote ultrasound, 5G sterilization robot, 5G logistics service robot, 5G ward round robot, and 5G remote surgery and teaching.
In the future, our hospital will accelerate the integration and development of 5G with key vertical industries and promote the formation of a set of replicable and scalable solutions including technologies, standards, products and services.