Our Hospital Opens the First X-ray Free Green Electrophysiological Catheterization Laboratory in Eastern China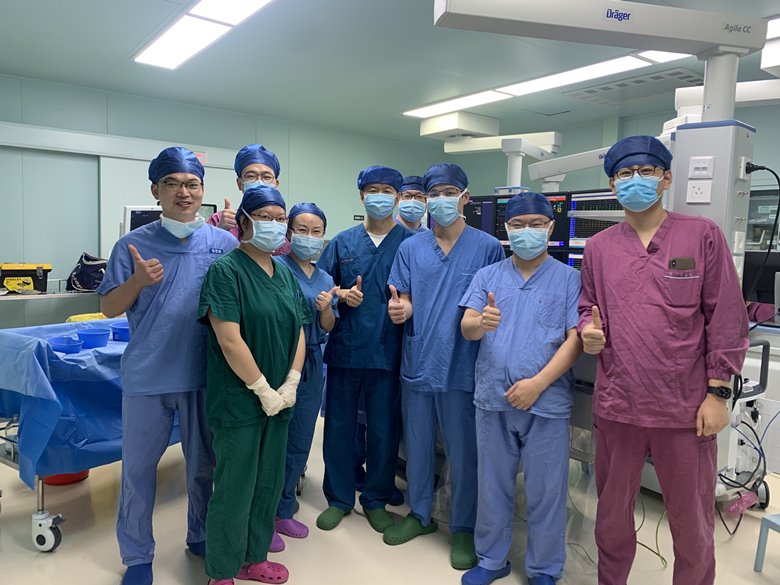 On October 27th, the first standardized X-ray Free green electrophysiological catheterization laboratory (hereafter referred to as "zero X-ray catheterization laboratory") in East China was officially opened at Shanghai General Hospital and a "green" electrophysiological radiofrequency ablation surgery was successfully completed. The zero X-ray catheterization lab at Shanghai General Hospital is the first of its kind in East China, marking that Shanghai General hospital has been in the leading position in the country in cardiac electrophysiological technology.
According to Professor Liu Shaowen, Director of Cardiology of Shanghai General Hospital, Director of the Shanghai Emergency Center, and Chair of the Shanghai Heart Rhythm Society, the cardiology team has been exploring safer and more effective electrophysiological surgery. "In the past, atrial fibrillation required surgery, which is a great burden on patients, but later with the development of radiofrequency ablation minimally invasive surgery, the level of diagnosis and treatment of cardiovascular disease in China is constantly improving.
Shaowen Liu said, "The cardiology team of Shanghai General Hospital has been the first to carry out dozens of zero-x-ray electrophysiological surgery for years. This standardized zero-x-ray catheterization lab not only minimizes radiation hazards, but also ensures the safety and effectiveness of the procedure."