Experts From Our Hospital Shared Chinese Experience in Combating COVID-19 with Kenya Medical Workers
On May 20, experts from our hospital were invited by the Ministry of health of Kenya to have an online tele-conference with counterparts in Kenya through Global Medixchange for Combating COVID-19 (GMCC). The meeting focuses on the diagnosis, management and protection of the patients with novel coronavirus pneumonia, and is another important international exchange in combating the epidemic after connecting with African CDC at the end of April. Dr. Amit thakker, Chairman of Kenya Healthcare Federation, Dr. amoth, Head division of family health at the Ministry of Health Kenya, Dr.Jacqueline W. Kltulu, Director of Kenya Healthcare Federation, Dr.Mercy Mwangangi, Chief administrative secretary of Ministry of Health attended the meeting and made a speech. Zheng Junhua, Liu Jun and Wang Han, Vice presidents of our hospital, Zhou Xin, Academic leader of respiratory and critical science department, Zhang Min, Director of respiratory and critical science department, and Chang Jian, Deputy director of nursing department jointly participated in the meeting.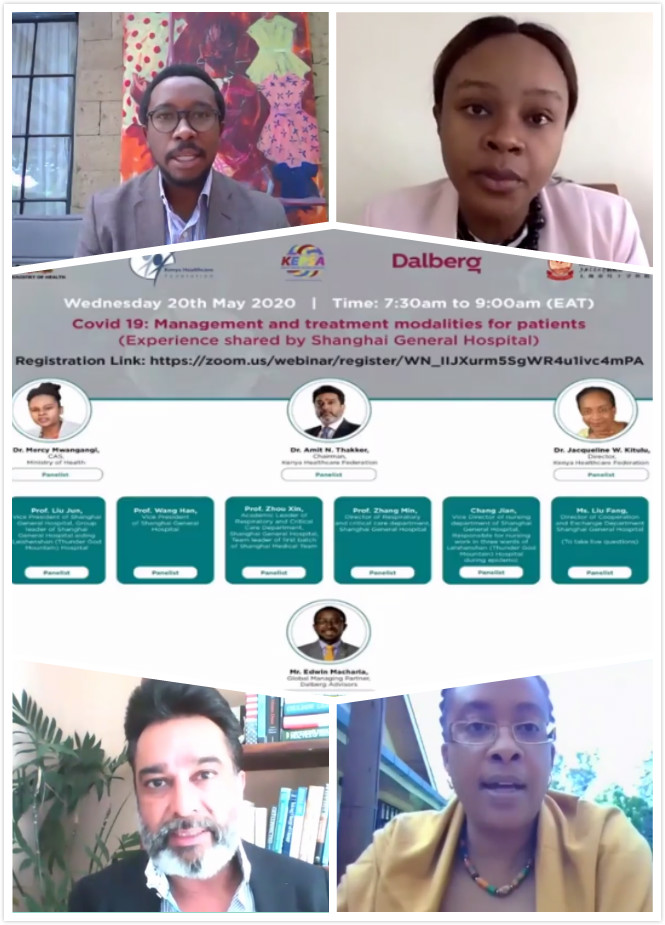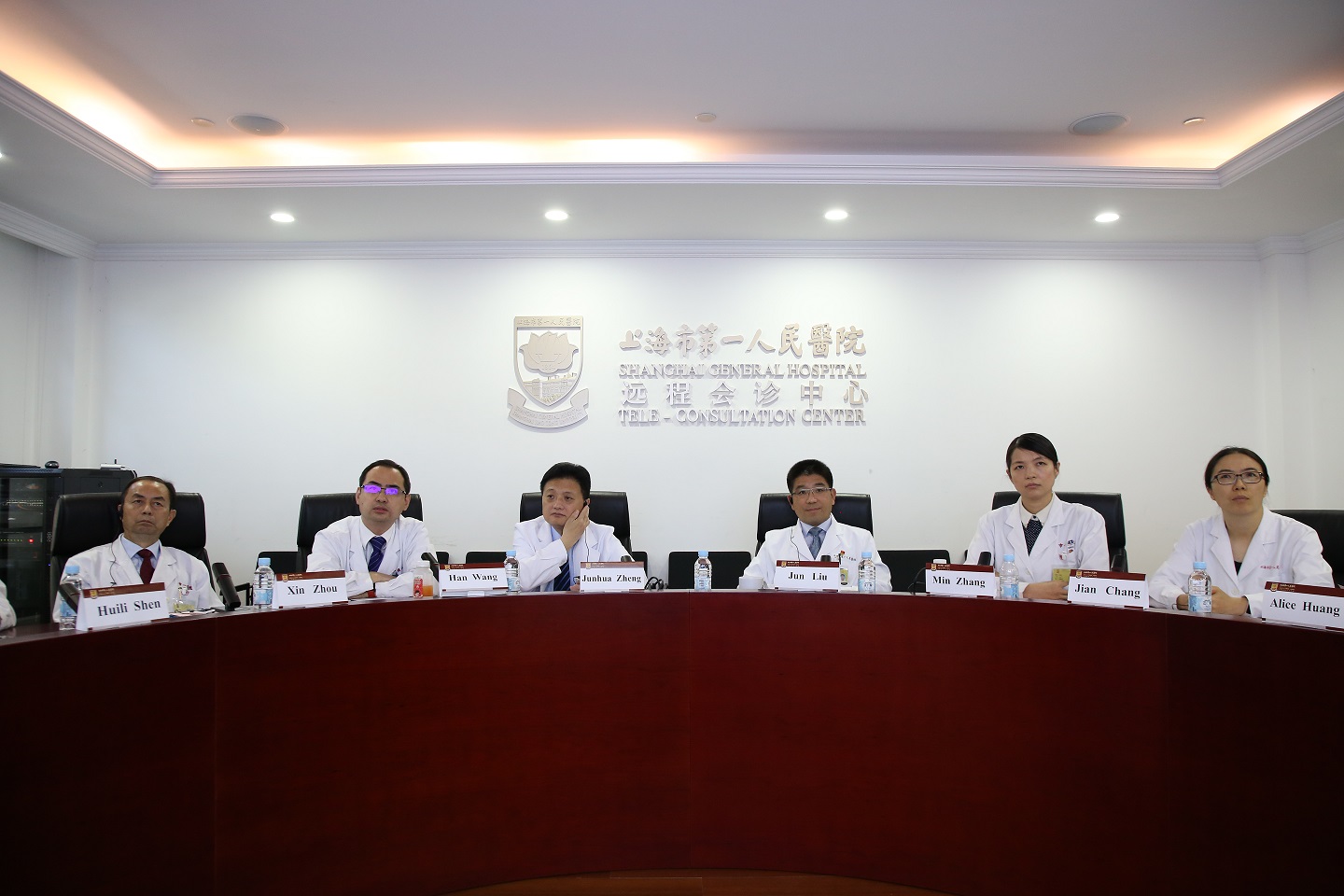 On behalf of the hospital, vice president Wang Han delivered a speech to the Ministry of health of Kenya, expressing his deep concern and wish to Kenyan medical workers for their victory over the epidemic. Zhang Min and Chang Jian made a theme report on our experience in the management of patients' diagnosis and treatment. Director Zhang shared the epidemic prevention and control measures of public places and hospitals in Shanghai, in particular, the important role of fever clinic in epidemic prevention and control, the screening and diagnosis of suspected cases, the targeted treatment of light, medium and severe cases and the treatment of special patients with novel coronavirus pneumonia, deputy director Chang Jian shared the nursing practice and isolation nursing under the epidemic, including different protection standard for medical workers in different places, occupational exposure risk, environmental disinfection, how to prevent cross infection, the necessity of establishing rules and regulations in isolation area, etc. Vice President Zheng Junhua, Vice President Liu Jun, and Professor Zhou Xin shared their experiences in the management of the epidemic, psychological counseling for medical workers, and detection and evaluation of patients with novel coronavirus pneumonia.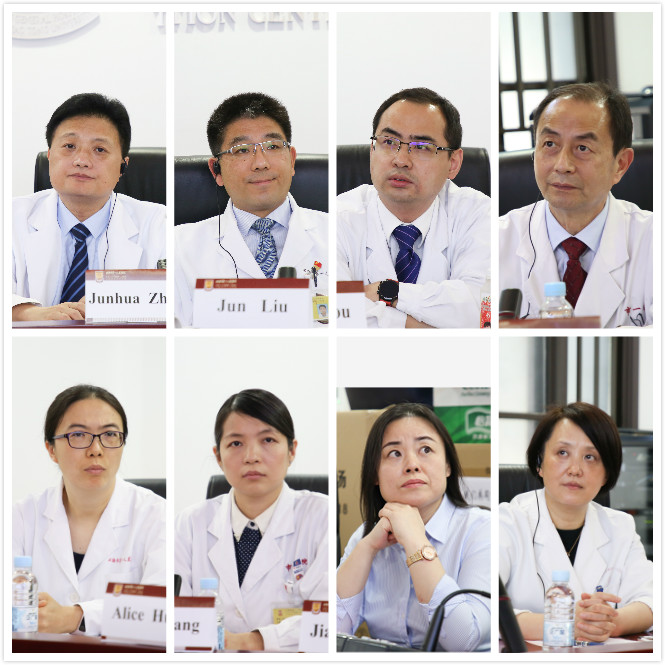 The experience shared by our experts has aroused a warm response from African counterparts. They took the opportunity to ask questions, including the treatment plan when the medical resources are in shortage,the role of traditional Chinese medicine in the treatment of novel coronavirus pneumonia, how to maintain zero infection, the prevention and control measures at the stage of reopening the business, the reasonable working hours of medical staff, how to ensure the normal operation of other medical services during the epidemic, how to ensure the health and safety of the accompanying family members, and so on. Our experts' response to these questions were highly praised by African counterparts. The two parties agreed to have further in-depth and extensive medical exchanges and cooperation with each other.