Our Experts Participated in International Cooperation with American and African in Combating COVID-19
Recently, eight specialists from our hospital, who were involved in the treatment of COVID-19 both in Wuhan and Shanghai shared their experience with counterparts in New York state and Africa CDC by international teleconferencing system. More than 120 medical staff from the public health system in New York State, the medical staff and public health experts from African CDC participated in the online conference. Through the sharing and introduction of experts from our hospital, colleagues in New York State and Africa CDC learned the experience of rapid control of the epidemic in China, as well as the know-how of zero infection of medical aid teams. Participants had a warm interaction with our experts.
Connecting New York State
On April 28, the Shanghai-New York State connection was initiated by State University of New York at Albany. At their TOWN HALL MEETING, Wang Ruilan, director of the department of emergency and critical care medicine, Xie Hui, associate chief physician, and Su Qi, attending physician shared their experience in treatment of novel coronavirus pneumonia in Wuhan and Shanghai. They worked in Wuhan No.3 hospital, Shanghai public health center and Wuhan Leishenshan (Thunder God Mountain) hospital respectively during the epidemic, and accumulated rich experience in the treatment of COVID-19 patients.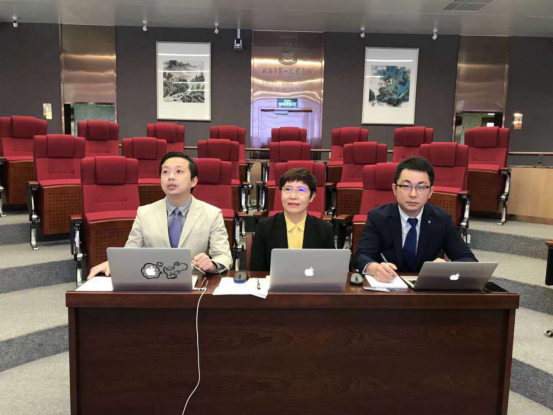 Prof. Wang Ruilan introduced our hospital, the development of the epidemic in Wuhan, the composition of the aid team, the overall characteristics of the patients with novel coronavirus pneumonia,the protection facilities and levels of medical staff, the process of putting on and taking off personal protective equipment (PPE), and the admission and treatment process of patients; Dr. Xie Hui shared Shanghai 's approach to respond to the epidemic, including media education in helping the public better understand the virus, how ordinary people do personal protection, setting up checkpoints in public places, using mobile phones to check health codes, multidisciplinary cooperation in treating critical patients, the protection during surgery and how to prevent the spread of fecal-oral transmission; Dr. Su Qi showed the innovative protective equipment of Leishenshan (Thunder God Mountain) Hospital such as wireless stethoscope, pharyngeal swab sampling protection device, and multifunctional protective cover.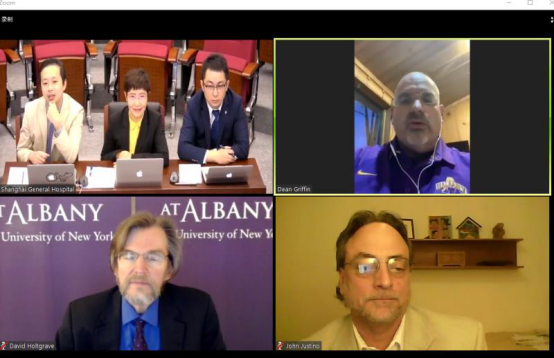 The experience sharing of Wang Ruilan's team triggered a warm response from the local audience. The public asked them questions one after another. The moderator selected the most representative questions, including the protective measures for medical staff, how to perform the operation for patients, whether asthma and smoking are the high-risk factors for the development of severe disease, whether there are antibodies in patients with novel coronavirus pneumonia, whether they will be reinfected, etc. There are issues concerned by policy makers, such as screening process in fever clinics, inspection points in public places, rural and remote areas, etc. Wang Ruilan and her team responded audiences accordingly. After the meeting, the organizing committee of the conference expressed sincere thanks to the three doctors saying that the lectures were wonderful, and the local residents and medical workers benefited greatly. It was hoped that this will be an opportunity for more in-depth and extensive exchanges on this topic.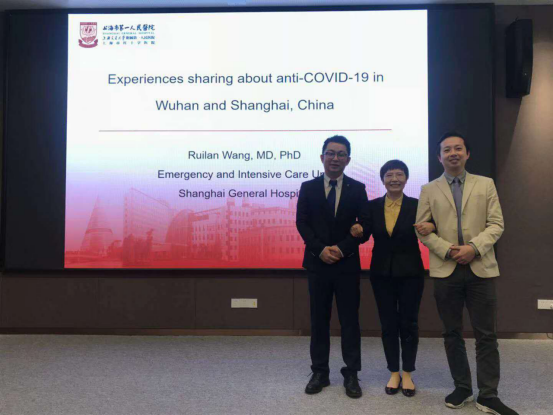 Connecting African CDC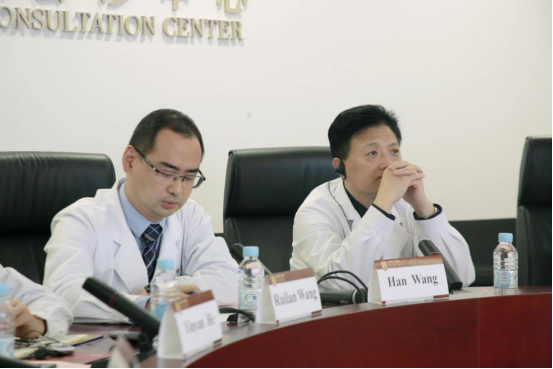 In April 30th, the tele-conference with African CDC was initiated by Global Medixchange for Combating Covid-19 (GMCC) of Jack Ma global foundation. The African CDC is a subsidiary of the African Union, which connects health and disease control CDCs in African countries. Zheng Junhua, vice president of our hospital and the leader of the first batch of Shanghai medical teams aiding Hubei Province, Wang Ruilan, director of emergency and critical care department, Zhang Min, director of respiratory and critical care department, He Yinyan, deputy director of obstetrics and gynecology department, Xie Hui, associate chief physician of emergency and critical care department, Jia Jieshuang, doctor of nephrology department, participated in the online conference. Wang Han, vice president of our hospital, delivered a speech to the organizer of the conference and African CDC on behalf of our hospital.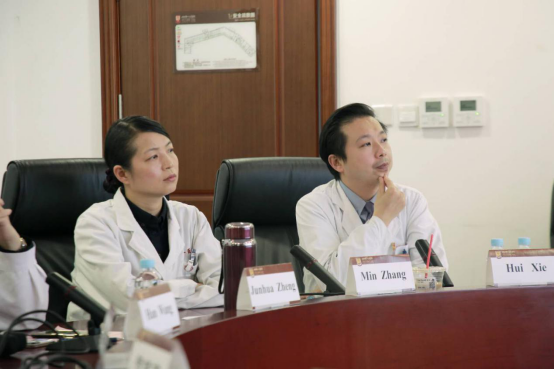 The experience sharing with the African CDC focused on the whole process management of new coronary pneumonia treatment and treatment plans for the special case. Dr. Xie Hui and director Zhang Min gave lecture. The report includes: review of the current experience of combating the epidemic in China, medical staff protection experience, novel coronavirus pneumonia treatment path: fever diagnosis system, first-level emergency response, suspected pathological screening, image clustering analysis, diagnostic criteria, classification of symptoms, symptoms of patients, laboratory findings, warning of deterioration, treatment options for different types of patients including renal failure and maternal treatment.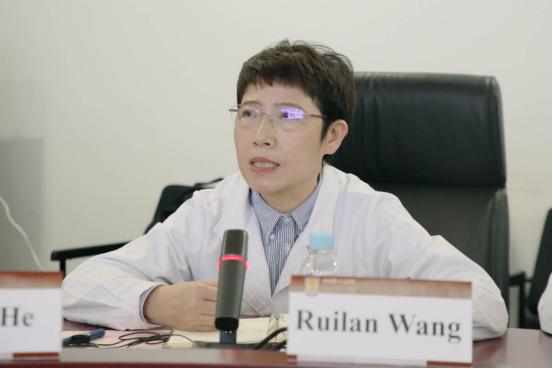 Questions from CDC colleagues in Africa focused on actual combat details, including the criteria and proportion of admission to ICU, emergency treatment methods in case of lack of equipment, treatment of thrombus events related to covid-19, pathological findings of autopsy, characteristics of patients with low oxygen saturation, methods of hormone use, isolation and protection methods of infants and mothers in new crown pregnant women, interaction and pathology of HIV and covid-19 Mechanism comparison. In response to these issues, Vice president Zheng Junhua, director Wang Ruilan, director He Yinyan and others shared their rich experience in the treatment of patient with novel coronavirus pneumonia and had been highly praised by African CDC colleagues.