In 5 hours Our Hospital Sent 250kg Supporting Materials to Our Medical Team in Hubei Province
For the security of our medical team members in Hubei, a helicopter filled with nearly 250 kg of medical materials took off from Shanghai at 10 a.m. on February 16 to Wuhan, Hubei Province. In the afternoon of the same day, all the medical materials, together with our care and support, were delivered to our medical team as scheduled. Zhang Mingming, one of the first batch of medical team members and nurse of the Emergency and Critical Care Department of our hospital, accepted the material in Wuhan on behalf of the medical team.

On January 24, Zheng Junhua, vice president of our hospital, Zhou Xin, academic leader of the Department of Respiratory Sciences, and Zhang Mingming, nurse of the Department of Emergency and Critical Care, set out with the first batch of medical aid teams of Shanghai to take over the north second and third floors of Jinyintan Hospital of Wuhan. On January 28, Wang Ruilan, director of the Emergency and Critical Care Department of our hospital, and Shen Yan, the nurse in chief, as the second batch of medical team, also immediately rushed to support Wuhan Third Hospital. As the pioneer of the 156 medical staff team set out on Feb. 29, the five "warriors" from our hospital have been in Wuhan for one month.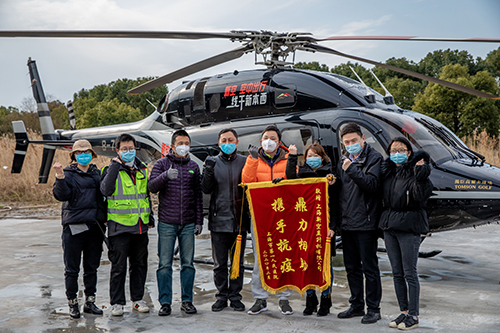 For timely supporting our medical aid team members and ensuring sufficient front-line materials, we organized and allocated various medical and living materials as quick as possible. Learning that the members of the aid team suffered from severe facial pressure ulcer due to wearing protective equipment for a long time, Wang Weiming, director of the purchasing department of the hospital, and Xu Xiang, deputy director of the purchasing department, mobilized all the materials for pressure ulcer prevention at the first time; Liu Youjun, director of the mass work department, quickly allocated all kinds of living materials; Zhao Yingying, Cong Xiaojun, staff of the Medical Affair Department (North), and staffs from administrative departments check the materials around the clock and pack them overnight.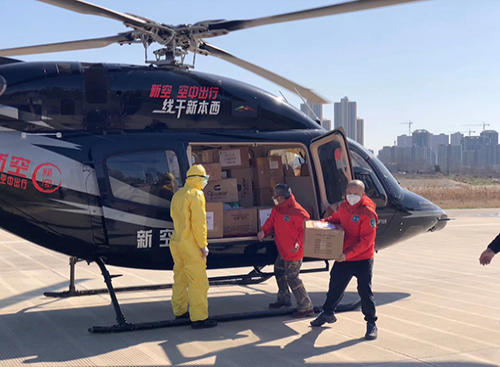 Due to the closed traffic in Hubei, logistics transportation faced great difficulties. In order to deliver the required materials in the shortest time, Gao Wei, the director of the Second Medical Department, went around to find a logistics channel, and finally Shanghai Xinkong Helicopter Co., Ltd were qualified to deliver the materials. Within a day, Xinfei Company prepared all flight materials and qualifications, and completed the route application as quickly as possible. At 2:30 on the afternoon of the 16th, the helicopter flew to Wuhan and completed the transfer of materials with Zhang Mingming.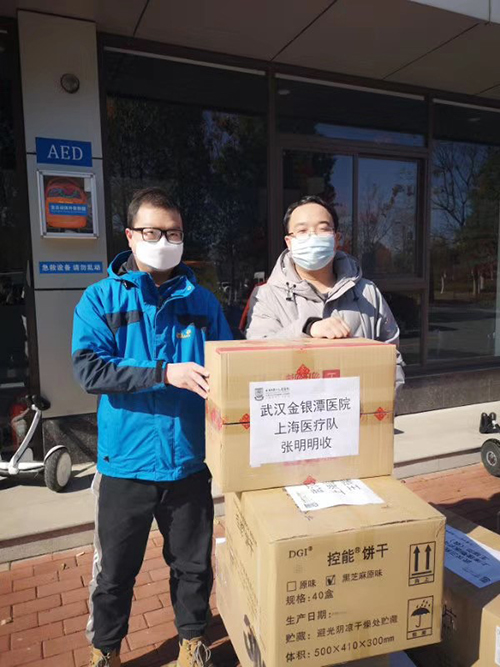 In this battle against coronavirus, the staff of the administrative departments fought side by side with front line medical staffs with strong sense of social responsibility and dedication, and tried their best to provide materials to the medical team in Wuhan.