"Seamless Connection" of ECMO and PCI - Our Hospital Complete First ECMO-supported Coronary Artery Intervention
Recently, our hospital received a patient whose three main branches of the coronary artery were seriously blocked. In addition, he suffered from myocardial infarction, cerebral hemorrhage and chronic obstructive pulmonary disease before and his body circulation was almost "collapsed". With interdisciplinary cooperation among the Department of Cardiology, Emergency Department, Department of Critical Disease, Department of Cardiac and Vascular Surgery and other departments, our hospital successfully performed the first ECMO-supported coronary artery intervention, and then transferred the patient with ECMO retained from Catheter Room to ICU for the first time. On one hand, the surgery has provided successful experience for interventional therapy of patients with complicated and high-risk coronary artery disease; on the other hand, it has laid a solid foundation for future smooth transfer of patients with ECMO retained within the hospital and remote transfer of ECMO inside and outside the hospital.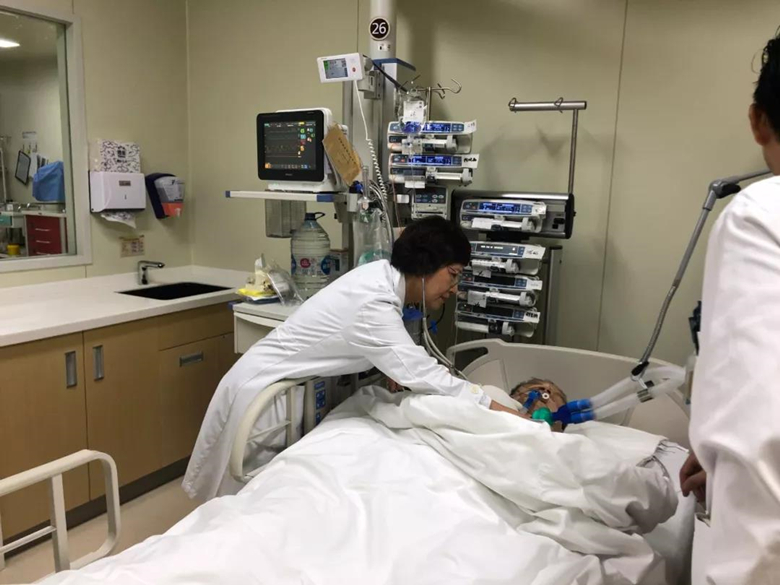 Though it's very common to perform high-risk and complex surgery with ECMO for patients with coronary heart disease in the world, such operation is rare in China, and this is the first one of our hospital. With the aging of population, more and more patients suffer from high-risk and complicated coronary heart disease. Under the support of ECMO, the risk of interventional therapy for the patients with high-risk and complicated coronary heart disease is largely lowered. In addition, because of the good treatment effect and prognosis, the living quality of the patients is significantly improved. More patients will benefit from this as this treatment mode becomes popular.