A delegation of University Airlangga from Indonesia visited SGH Songjiang Campus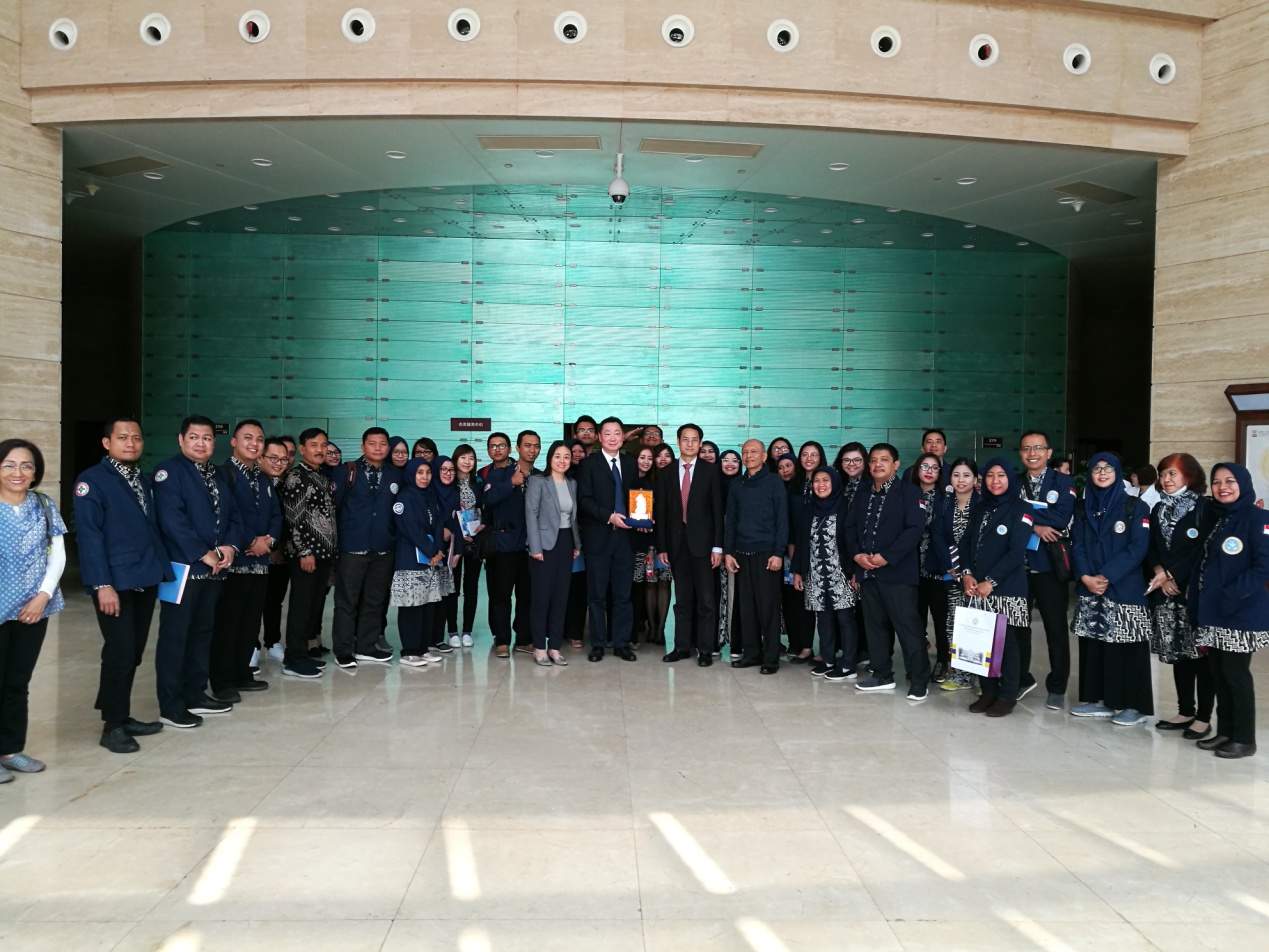 On April 27th, a 42 member delegation from University Airlangga, Indonesia visited our Songjiang Campus. Prof. Yun Feng, Secretary of Party Committee of SGH, Prof. Shujie Xia, Vice President, and some administrators of medical and nursing departments received the delegation. A roundtable meeting was held for a warm communication focusing on China's hospital management and health policies.
University Airlangga is a reputable University of Indonesia. The delegation was composed of the lecturers and students of graduate program in health policy and administration. Visiting of SGH is a part of a foreign-hospital-benchmarking program of Univerisity Airlangga, aiming for knowing more about the leading hospital in the world and directly learning about the occurring hospital-business development. Secretary Yun Feng gave a warm welcoming speech. The faculties and students had a thorough communication with SGH administrators about clinical management, nursing management, and continuous quality improvement programs in China's hospitals, etc.
After the roundtable discussion, the delegation had a tour of the campus. They visited the Endoscopy center, Pharmacy, Internet + Medical Program Center, Cultural Corridor, ICU, Admission & Discharge Service Center and the Clinic Skill Learning Center. SGH impressed the Indonesia delegation with the beautiful campus environment and the advanced medical services.