Two American Scholars visited our hospital and lectured on surgery quality and critical care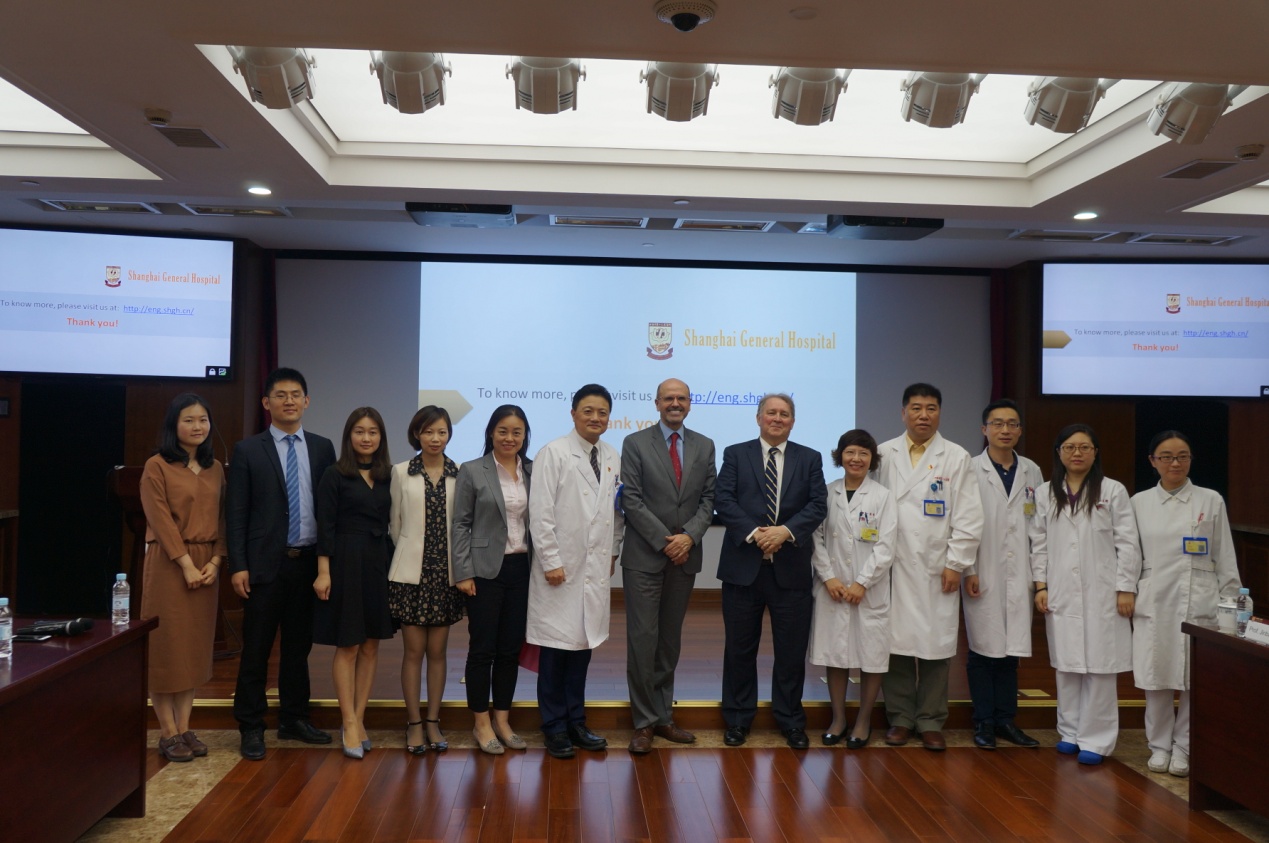 Two top American scholars, Professor Richard Whyte from Harvard Medical School and Professor Joseph Nates from MD Anderson, visited our hospital north campus on May 7th, and an international symposium was held themed on surgery quality control and international guidelines on critical care medicine for ICU patients. Vice president, Prof. Junhua Zheng presided over the symposium, more than 60 doctors, nurses and administrators attended the symposium.
Prof. Richard Whyte is the vice chair of surgery at Beth Israel Deaconess Medical Center, as well as a professor of surgery at Harvard Medical School. He introduced different measurements and databases of surgery quality in US. The key factors in health care, as Prof. Whyte listed, should be safety, effectiveness, patient centered, timely, efficiency and equitability; and the assessment and the consequent improvement of surgery quality should be centered on the 6 factors for detailed analysis.
Prof. Joseph Nates is the deputy chair of critical care in the division of anesthesiology and critical care, MD Anderson Cancer Center. He introduced the objectives and methods of the international guideline on critical care, the standards and principles of resource allocation of intensive monitoring and care during the different stages of admission, triage and discharge, and how to use outreach program to supplement ICU care, the non-beneficial treatment in the ICU, and rationing.
The audiences had a devoted and in-depth communication with two lecturers. After the lecture, two scholars had a campus tour of the hospital and visited the emergency department and international medical care center. We exchanged our ideas of further collaboration in creating a quality assessment system in surgery and critical care based on China's situation and reality. Further research collaborations in relevant areas could be expected through this communication.