Focus on Professional Spirit, Guide Discipline Development: SGH Holds the 5th Gongji Internal Medicine Forum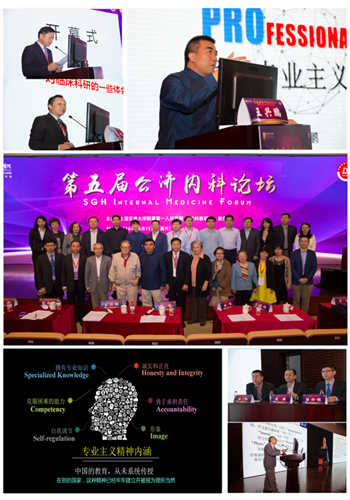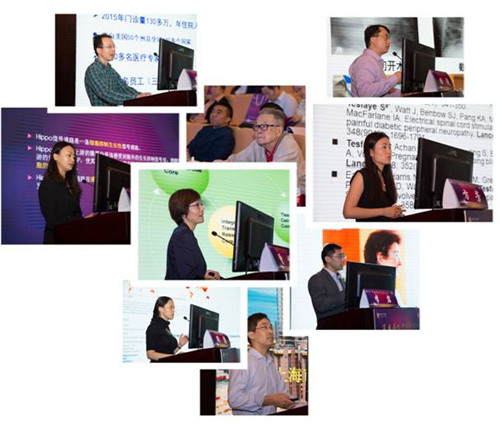 On Oct. 15, our hospital successfully held the 5th Gongji Internal Medicine Forum at Conference Center in Songjiang branch. As our internal medicine academic summit, more than 700 peoplet attended the forum, including experts in internal medicine, department director, doctors, nurses, residents, postgraduates, undergraduates, interns as well as representatives from collaborative hospitals. This forum was jointly sponsored by Education Department and Internal Medicine Teaching and Research Office. The morning seminar focused on case reports. The afternoon seminar consisted of 5 sub-forums focusing on international diabetes neuropathy, chronic airway disease diagnosis and treatment system construction, cardiovascular emergency cases, developments in modern tumor diagnosis and treatment and the clinical application, as well as discussion. It also provided a platform for young doctors to report overseas studies and display posts. Thus, another important goal of the forum is to discuss how to train young physicians to achieve excellence, the qualities they should have in the current medical environment, the new concept and techniques they should follow about internal medicine.
This year, the forum's special reports were focused on medical personnel training. Our president Wang Xingpeng, Vice President Professor Shen Feng from Second Military Medical University, Professor Zhou Zhu from our hospital gave a special speech respectively titled "Medial Professionalism", "Comprehension from Experience in Clinical Research", "How to Do Internal Medicine Clinical Work and Teaching Well".
8 young doctors who came back to China from their overseas studies gave reports on their overseas studies. They introduced what they saw and learnt at foreign hospitals or research institutions, shared their experience in studying, learning and living abroad. The post corner collected 77 papers by internal medicine doctors. Doctors from other group hospitals also active participated in the forum who devoted 6 pieces wall newspaper. At last, after the expert review and on-site voting, Liu Wei, director of the Education Department announced the winners and presented the awards. 11 doctors won the first, second and third prize in this post exchange session.