Our Hospital Signs a Memorandum of Cooperation with Royal Melbourne Hospital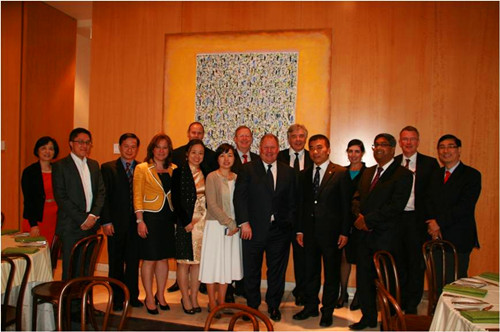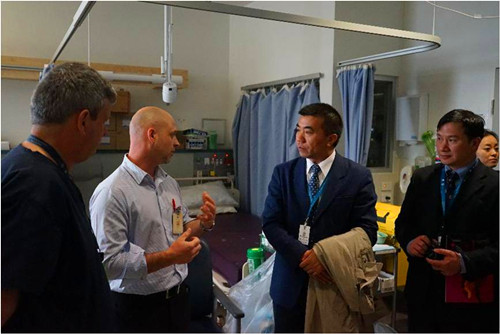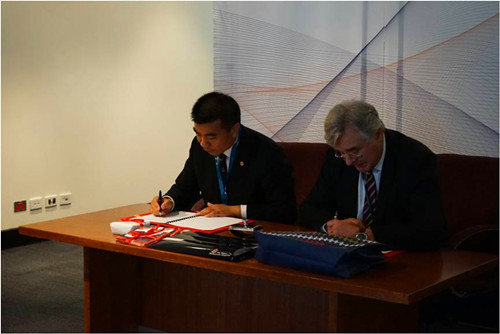 From Oct. 5 to Oct. 9, a delegation of 5 people led by our hospital's President Wang Xingpeng visited Royal Melbourne Hospital as well as related medical and research institutions. The two sides signed a Memorandum of Cooperation which marks the establishment of all-round cooperation between Shanghai General Hospital and Royal Melbourne Hospital in terms of international personnel training and academic exchange.
According to our hospital 5-Year Talent Development Plan, international medical training will become an important way to promote our comprehensive strength in the future. Our hospital plans to build closer cooperative relationship with first-rate hospitals and medical schools in the world in the next 5 years. Visiting Melbourne medical and health institutions this time is an important step of this strategy. Signing the Memorandum of Cooperation will create a stable international platform for our hospital's international medical training and development strategy in the next few years.
According to the Memorandum of Cooperation, our hospital will develop cooperation with Royal Melbourne Hospital in such aspects as talent training, clinical and basic research, as well as academic exchange. In the next 5 years, our hospital will send groups of 20-30 people to Royal Melbourne Hospital each year for short-term management training, medium-term clinical medical skills training and long-term collaborative research. The two sides will jointly hold an international academic conference every two years and exchange research in fields that both sides show interest.
Accompanied by Royal Melbourne Hospital's CEO Dr. Gareth Goodier, Wang Xingpeng and the delegation was introduced the medical and health systems of Australia and Melbourne, visited Royal Melbourne Hospital, Royal Women's Hospital, Royal Children's Hospital, the renowned Walter and Eliza Hall Institute (WEHI) and Melbourne Medical School, the University of Melbourne. Our physicians and surgeons also had a conversation with Australian counterparts. THey both agreed to collaborate in relevant fields and had in-depth discussion on future cooperation patterns and talent exchange programs in aspects like medical technology and research. Royal Melbourne Hospital showed their Qlikview system for hospital quality management to our delegation. The two sides also held a symposium on "Hospital and Patient Safety". Melbourne Health Group's Chairman and Melbourne Mayor hoped they have an opportunity to come and visit our hosital next year.