Our Hospital's Professor Xia Shujie and a French Surgeon Jointly Finished a Thulium Laser Prostatectomy in Paris for the First Time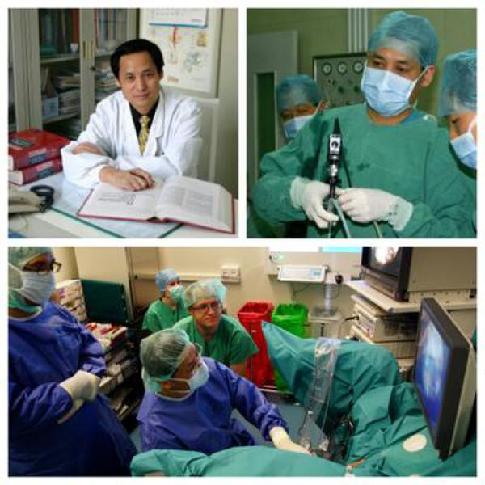 On the morning of Feb. 23, the first thulium laser resection of prostate by tangerine technique (TmLRP-TT) was finished successfully at Cochin Hospital in France. The surgery was jointly performed by Pro. Xia Shujie, the Vice President of our hospital and Urinary Surgeon Michaelle Pero from Cochin Hospital. This surgery is mainly for treating benign prostatic hyperplasia characterized by its short duration and high safety, etc.
Benign prostatic hyperplasia is very common among aged males. However, aged patients usually have cardiovascular, cerebrovascular diseases, as well as ventilatory dysfunction and other diseases. Therefore, it is very important to seek safe and effective surgical methods.
In a TmLRP-TT, laser scalpels are used to imitate the surgeon's fingers to peel the hyperplastic prostate tissue from the prostatic capsule like peeling an orange and take it out through the urethra. The operation is characterized by its short duration and high safety. Compared with the prostate electrocision through the urethra, it causes less bleeding. The length of catheter application, the length of post-operation hospital stay and the possibility of complications have been reduced greatly. TmLRP-TT was initiated by Professor Xia Shujie in 2004. It has been highly praised by domestic and overseas experts.
While giving an interview to the Xinhua News Agency, Professor Xia Shujie said Chinese and French urinary surgeons often had exchange and cooperation in the urinary surgery field in aspects like clinical treatment, education and research. The technique used in the surgery brings health to patients of both countries, it also can improve the friendship between Chinese people and French people." Pro. Xia said.